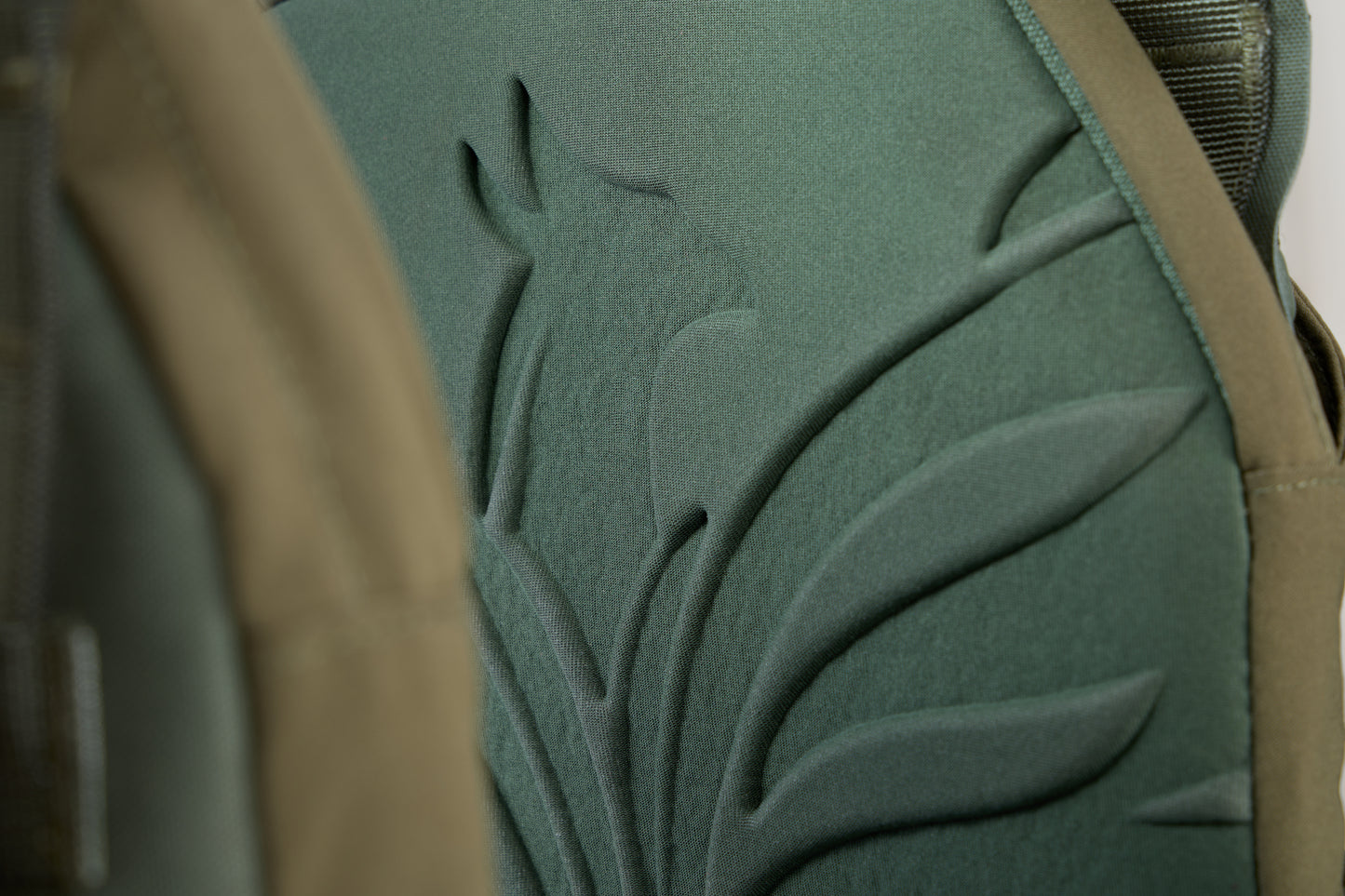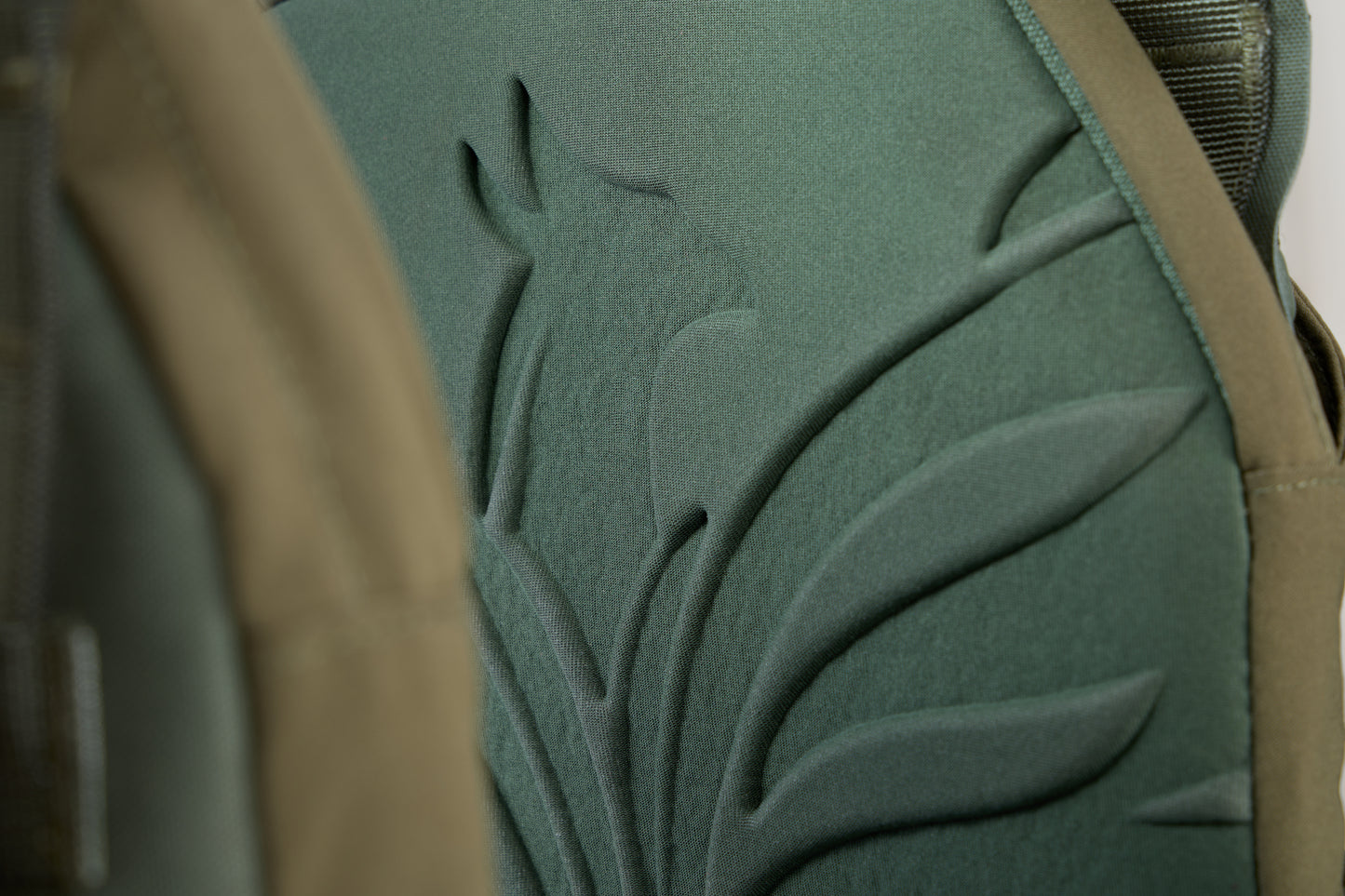 Modular
Customisable
Rugged
Versatile
OUR FLAGSHIP MODULAR VEST
PHOENIX modular armour plate carrier is a high-quality tactical gear designed for professionals who demand the best. It is engineered to provide maximum protection and comfort in the harshest environments.
The PHOENIX plate carrier is built with modular components that allow for customization and versatility, making it ideal for various mission requirements. Its lightweight and ergonomic design ensure ease of movement while providing the highest level of protection.
The PHOENIX plate carrier is made from high-quality materials, including durable nylon and reinforced stitching, to ensure longevity and durability. Its MOLLE webbing system allows for easy attachment of pouches and accessories, making it the perfect companion for any tactical situation.
Whether you're a law enforcement officer, military personnel, or a civilian looking for the best protection, the PHOENIX modular armor plate carrier is the ultimate choice for you.
The PHOENIX is symbolic of rebirth, transformation, hope, renewal, progress, end of oppression, and eternity.
THE BENEFITS OF THE PHOENIX SERIES
The PHOENIX comes in two sizes; 250mmx300mm (Regular) and 280mmx360mm (Large).

These sizes defines the size of armour plates that can be used within the system; allowing the user the option of using a larger plate carrier if required.

The PHOENIX is available in Black or Olive Green, it can also be ordered in a bespoke colour if large quantities are required.
The Phoenix Series Plate Carrier is designed with modularity in mind. It allows for customization and adaptability based on the user's needs. The carrier features a MOLLE (Modular Lightweight Load-carrying Equipment) system, which allows users to attach and configure pouches, accessories, and equipment according to their mission requirements. This modular design provides flexibility and ensures that the carrier can be easily tailored to specific operational needs.
The SAS Phoenix Series Plate Carrier is known for its high-quality construction and durability. It is made from rugged materials and built to withstand harsh environments and extended use. The carrier is designed to provide reliable protection and long-lasting performance, making it suitable for military, law enforcement, and tactical applications.
The Phoenix Series Plate Carrier is engineered with user comfort in mind. It features adjustable shoulder straps, cummerbunds, and waist straps that allow for a customized fit to ensure proper weight distribution and minimize fatigue during extended wear. The carrier also incorporates padding and ventilation systems to enhance breathability and reduce heat buildup, improving overall comfort during intense operations.
The Phoenix Series Plate Carrier offers versatile functionality to accommodate various operational needs. It supports different types of ballistic plates and soft armor inserts, providing ballistic protection at different threat levels. The carrier also includes features such as a drag handle and velcro for rapid donning and doffing, which can be critical in emergency situations.
CHOOSE YOUR ARMOUR PLATES
Don't forget to complete your tactical gear assembly by ordering the armour plates for your PHOENIX SERIES Modular plate carrier. Armour Plates are essential to the carrier itself and provide exceptional versatility, comfort and ensures optimal protection in high-risk situations. Designed to withstand the most rigorous demands, these armour plates offer reliable ballistic defense, giving you the confidence and peace of mind you need in the field. So, before embarking on your next mission or training exercise, remember to equip your PHOENIX SERIES plate carrier with armour plates — the ultimate combination for unmatched safety and performance. Order your armour plates today and fortify your readiness for any challenge that comes your way!